Recent News
 Welcome to the website of the Aberdeen & District Junior Pennant League (AJPL). 
 There are no clubs who play on municipal courses playing in the league and they were all founder members of the Junior Pennant League............... A sign of the times.
Refer to League page for fixtures
 Refer 'Trophies '  page for draws and results. 
I take this opportunity to wish all our clubs a happy and enjoyable golf season 2019. 
My Contact References are  magog@talktalk.net / 07848801836  01224 321180
Cruden Bay won the League by winning over Portlethen 6 - 2, Cruden Bay won the League last year. It was a closely contested match with three games going to the 18th. green
WELL DONE TO both teams. Both clubs have qualified for the Junior Nations Team event. 
Cruden Bay will play at Strathlene and Portlethen at Cruden Bay Dates TBA.
The Hector Dey Trophy was won by  Ethan Main of Murcar Links and the Murray Trophy(under 14) was won by Alistair Hunter of McDonald for full results refer trophy page.
Spence Trophy results and Draw:-  
Results and Draw for Spence Trophy (refer Trophy Page for full results)
Matches to be arranged by players
The next events are the OOT qualifiers at various courses and the Spence qualifying at Murcar Links on Sunday Aug. 18 Refer Trophy page.
Cruden Bay  v.  Kemnay    Aboyne  v.   Portlethen on Sunday Sept. 08 at Murcar Links
 Cruden Bay won by 2 holes         Portlethen won by 2 holes
Final cruden Bay won by 1 holes
Spence Trophy
Ruaridh Fenwick (Deeside) beat Ben Read (Banchory)  2 &1
Cameron Black (Royal Aberdeen) beat  Lewis Watt (McDonald)  4 & 3
Final on Friday Oct. 14 at Murcar Links at 15.40hrs resulted in a win for Cameron who beat Ruaridh 3 & 2
Well done to Pertlethen in winning the Scottish Junior Team Championship at Kilmarnock Barrasie Sunday Sept. 28, this is the second time they have won it, last year 2018.
Well done to Cruden Bay who have qualified for the Scottish Area Finals of the 'Junior Nations team event' at Crail on Sunday Oct. 13
THere will be a meeting of Convenors at Hazlehead GC on Sunday Nov. 24 at 14.00hrs
 .
Historical and Rules Links
History of Junior Pennant League 
Golf Links
Member Clubs and Associated Websites
North East District of Scottish Golf Union
Below are winners of our trophy competitions for  2019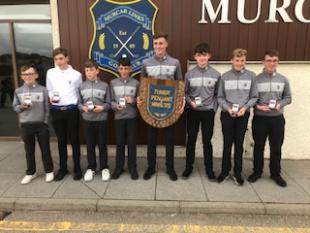 Cruden Bay GC winners of the Aberdeen Junior Pennant League.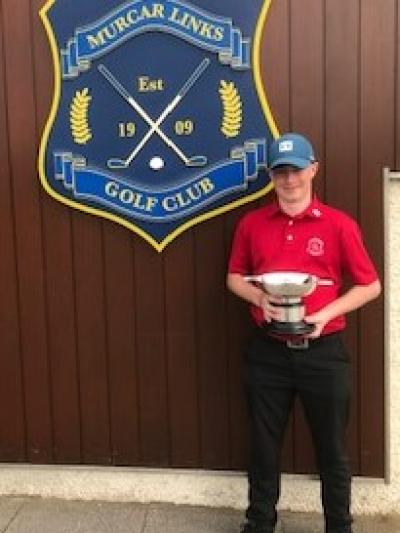 Hector Dey Trophy Winner Ethan Main(Murcar Links)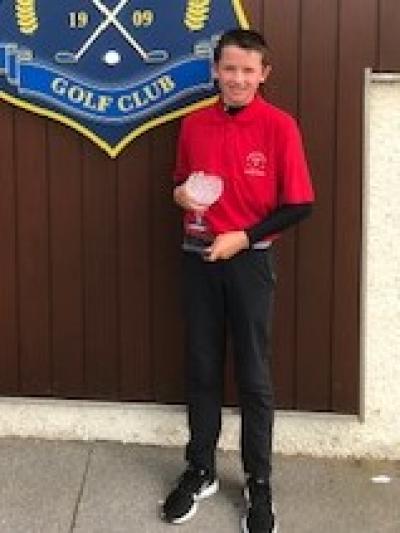 Murray Trophy (under 14) winner Alistair Hunter(McDonald)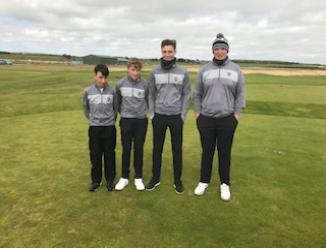 Off the Tee Trophy - Cruden Bay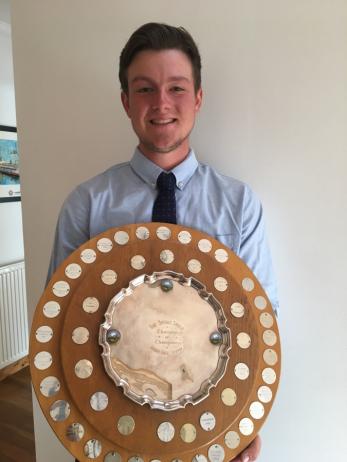 Spence Trophy Winner Cameron Black (Royal Aberdeen)