Recent News
Welcome to the website of the Aberdeen & District Junior Pennant League (AJPL). 
 There are no clubs who play on municipal courses playing in the league and they were all founder members of the Junior Pennant League............... A sign of the times.
Refer to League page for fixtures
 Refer 'Trophies '  page for draws and results. 
I take this opportunity to wish all our clubs a happy and enjoyable golf season 2018. 
My Contact References are  magog@talktalk.net / 07848801836 / 0122432
All Club, Convenors information and Junior Opens have been up-dated.
Please review web site up-dates and advise any changes or omissions
Well done to Cruden Bay on winning the league, they won 3 - 2 over Aboyne, a close match.
The Hector Dey Trophy was won by Kobi Buchan of Cruden Bay with 35 Stableford points.
The Under 14's Trophy was won by Megan Davidson Gall of Cruden Bay with 37 Stableford points.
It was decided because of the weather instead of stroke play we changed to Stableford.
Refer to Trophies page for all scores.
The next event is the OTT at Cruden Bay on Sunday Aug. 12. Semu-final's tee off 09.00hrs refer to 'Trophies page' for draw
 Cruden Bay, Kemnay, Murcar Links and Peterculter have qualified.
Please excuse direction of pictures from Hector Dey and Under 14's. I have a glitch on image optimising. Even if picture is taken in portrait and after optimising it is still in portrait but when taken into website in turns landscape, anybody any clues???  Never happened before
At the OOT Trophy on Sunday Aug.12 Murcar Links wo. Kemnay and Cruden Bay won at 2oth over Peterculter.
In the final Cruden Bay won by 13 holes over Murcar Links, Well done.
The next event is the Spence Trophy at Cruden Bay on Saturday Sept. 22 tee-off 08.30hrs   Please get your entry in. Twelve players have entered to date 12/09.
Congratulations to Murcar Links and Cruden Bay in qualifying for Junior Nations Team  event at Crail on Sunday Oct. 7.  We will now hold the Spence Trophy Semi-finals and convenors golf on Sunday Oct. 14.Al
Spence Trophy qualifying, top four qualifiers Alister Kinghorn 160, Ben Read 161 Ruaridh Fenwick 162, Janes Johnston 172.
Semi-final at Cruden Bay on Sunday, Oct. 14 at 09.00hrs.
Alister Kinghorn (CB)  v.  James Johnston (ML)  and   Ben Read (Ban)  v.  Ruaridh Fenwick (Dee)
Final at 13.30hrs
 .
Historical and Rules Links
History of Junior Pennant League 
Golf Links
Member Clubs and Associated Websites
North East District of Scottish Golf Union
 Below are the winners of our trophy competitions for  2018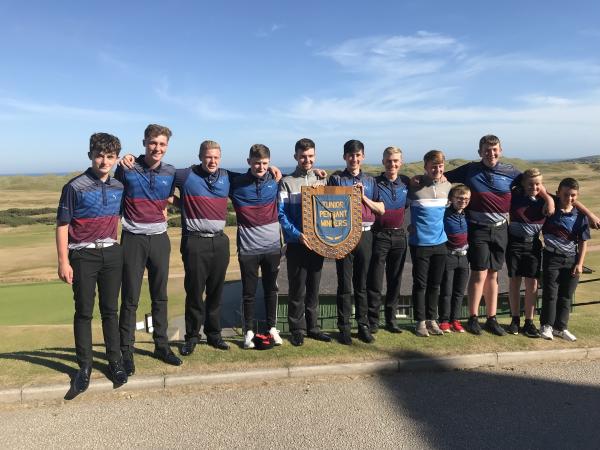 Cruden Bay GC winners of the Aberict Junior Pennant League.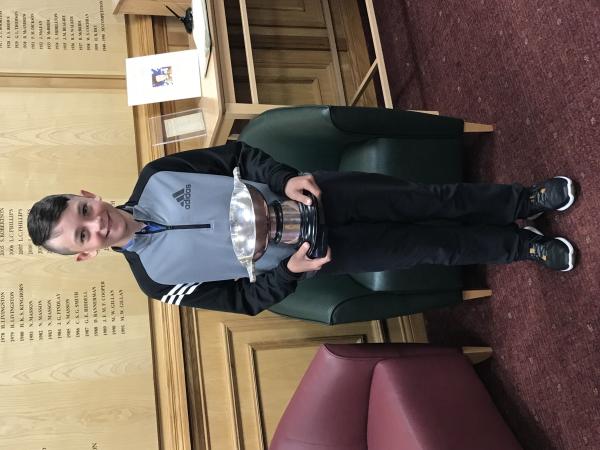 Hector Dey Trophy winner Koby Buchan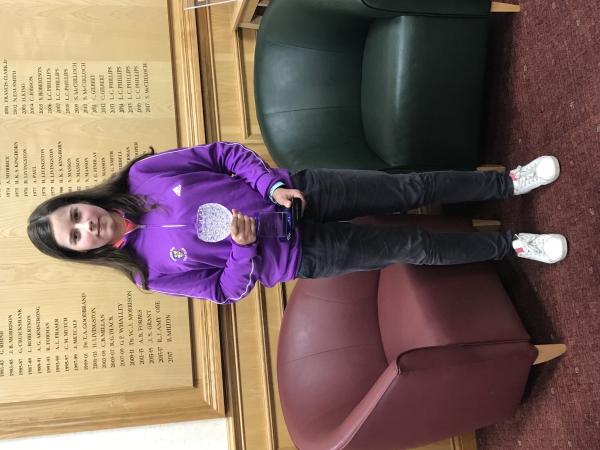 Megan Davidson Gall, first wiiner of Under 14 event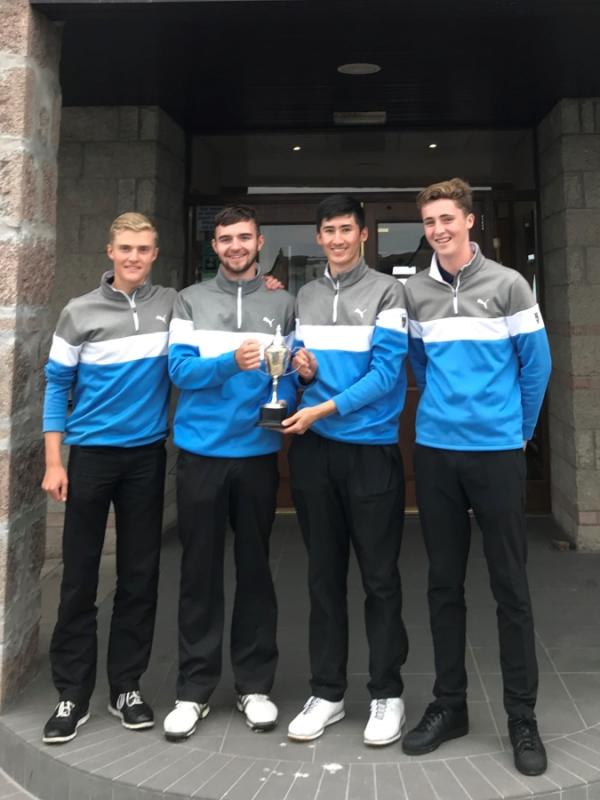 Cruden Bay Winners of Off the Tee Trophy
Below are the winners of our trophy competitions for  2017
 Cameron Carnegie (Kemnay)  Spence Trophy winner